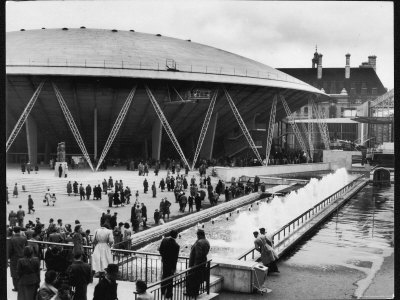 From April to September this year, the Southbank Centre is celebrating the 60th anniversary of the Festival of Britain, which first hit our shores way back in 1951.
Back then, they seem to have celebrated by building things – creations like the exciting-sounding Dome of Discovery (essentially an art gallery) and the intimidating SKYLON (the show's "Vertical Feature") for example.
But things have changed. Perhaps it demonstrates the shifting priorities of modern Britain (or perhaps the lingering influence of the Millennium Dome) but in place of these elaborate constructions, this year's festival has seen a spate of pop-up restaurants appear along the bank of the Thames, offering Londoners a nice taste of something new and exciting from a number of proprietors.
One of these is Pitt Cue Co. – a BBQ project from Tom Adams and Jamie Berger (who served us with charm and patience in equal measure.)
But really there's one question on everyone's minds – how does it compare to the SKYLON?
Read on to find out…